Consumer needs have changed rapidly, particularly in the current age of advanced technology that enables near-instantaneous response. Now, customers aren't just looking at products and services alone. They are seeking a more engaged relationship with the brands behind these offerings.
A big part of that relationship is connected to customer service. Ongoing support with multiple touch points throughout the consumer journey isn't a luxury anymore. Businesses must be able to offer a high level of service and engagement in order to succeed and earn the trust of their customers.
Customer service data says it all
If there was any doubt as to the importance of ongoing customer service in today's consumer environment, current statistics can immediately clear this up.
According to data gathered by Groove contributor Len Markidan, the customer support landscape has shifted considerably in recent years and consumers are now demanding more. For instance:
Positivity is powerful: Providing beneficial customer service can result in a ripple effect. A single, typical happy customer will recommend the brand to as many as nine of their family members and friends.
A bad experience has a bigger impact: On the other side of the coin, an unhappy customer usually won't keep the experience to themselves. Markidan reported that for every one customer that comes to the company with a complaint, there are 26 other consumers who don't engage with the business to discuss their negative experience. What's more, these unhappy customers share their "anti-referral" with 16 other potential clients.
Beneficial service breeds loyalty: Marketing Metrics found that there is a much higher probability to sell to an existing customer as opposed to a new customer – overall, businesses have a 60 to 70 percent chance to spur repeat buys from existing customers, as opposed to a 5 to 20 percent chance to sell to new prospects.
"It's not just about making a good first impression – organizations must be able to provide ongoing support."
What makes ongoing support so critical?
But it's not just about making a good first impression – organizations must be able to provide customers with ongoing support throughout their journey and lifecycle with the brand. There are a few primary elements that make white-glove, ongoing customer service so essential in today's business environment:
Keeping up with the competition
As SocialMediaToday contributor Randy Milanovic pointed out, it's imperative that company and customer service leaders realize that if they aren't up to the task of offering top-notch customer support, chances are good that a competitor is ready and willing to provide for clients' needs.
"Competition is so stiff in many markets and geographic areas that buyers don't have to settle for anything less than the best," Milanovic wrote. "They want great service and competitive prices and are willing to test different businesses until they find the right combination. That's bad news if you aren't willing to go the extra mile for customers and prospects, but great news if you are."
Particularly with businesses operating in the same market space, high-level, ongoing support can become a differentiator, helping the brand push past its competition.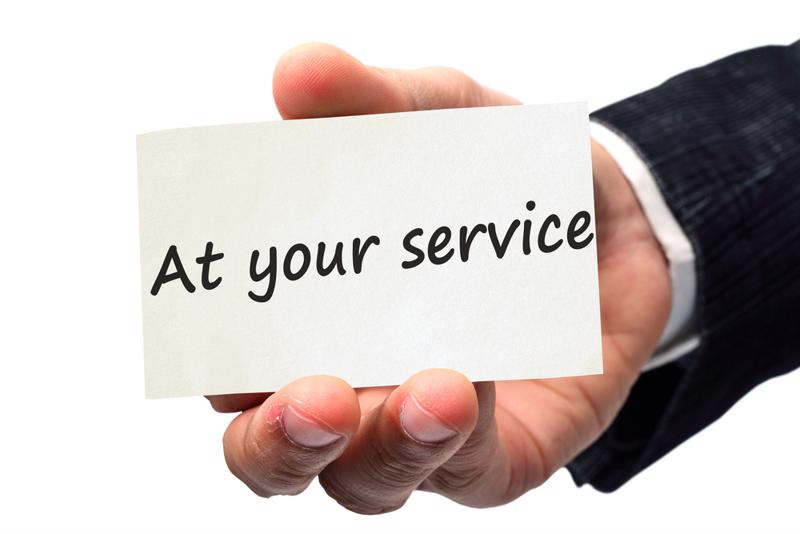 Attracting new clients and maintaining loyalty
A top priority for organizations is to attract new customers, but it's also imperative to ensure that existing customers aren't overlooked. Not only will ongoing support send this message and help foster brand loyalty – top-quality, continuing customer service can enable recurring revenue from repeat purchasers.
This is crucial in the current market, as it's now more affordable for brands to maintain relationships with customers than to attract new ones. Current statistics show it's as much as seven times more costly for businesses to garner new clients than to keep existing ones.
The marks of beneficial customer support
Now that businesses understand the importance of ongoing customer support, it's imperative to determine if the company is living up to this task. LASACO Assurance's Kayode Abraham noted that there are a few factors that can help an organization improve the level of service it offers:
Make it part of the company culture: Customer service isn't just essential for those in the service department – the importance of providing ongoing support should be understood by stakeholders across the organization.
Educate employees: Workers should receive training on the best ways to respond to customer needs and how their efforts contribute to the type of experience clients have.
Galileo Performance Explorer's customer support commitment
Our team here at Galileo Performance Explorer takes our commitment to ongoing customer support very seriously. That's why each one of our customers is automatically enrolled in Galileo's Continued Success program, which ensures expert support, free of charge, for the lifetime of any Galileo agent subscription.
Our subject matter experts are on hand to support our clients' small queries and pressing assistance needs during and after business hours. Our team never deems an issue too insignificant or too complex – our skilled experts take complete ownership of every request and respond as promptly as possible.
Galileo's Continued Success program supports customers through end-to-end agent installations, support for proof of concept and trials, unlimited enterprise support and personalized user training sessions.
Connect with us today to learn more about how we support our customers throughout their lifecycle.