Artificial intelligence is currently crossing over from buzzword-status to a value-driven strategy for enterprises of all sizes. A 2018 study from Gartner found that while only 4 percent of businesses have deployed AI solutions, 46 percent have plans to do so in the near future.
Taking a look at some additional statistics, it isn't difficult to understand these emerging, AI-focused plans across different sectors. The Enterprisers Project contributor Carla Rudder reported that 61 percent of individuals believe that AI will improve the world, and the IDC predicts a more than 50 percent increase in global AI spending through 2021.
However, the discussion surrounding AI isn't completely rosy – these advanced and innovative systems can put considerable stress on existing infrastructure systems. What's more, without the appropriate planning and foresight, many enterprises working toward their AI goals will hit what's known as the infrastructure performance wall.
In this way, more is needed before an AI deployment can reach success, and businesses should look to complement their AI systems with robust infrastructure performance monitoring.
AI use cases grow
While many AI use cases revolve around the retail sector, wherein the technology is leveraged to provide intelligent recommendations to consumers based on their past buying behaviors, companies across an array of different industries are finding new ways to use AI:
AI and machine learning in big data: AI is increasingly being utilized within big data analytics solutions to help analysts more easily spot patterns and insights within their informational assets. Systems can intelligently group data of different types, and make recommendations for analysis efforts.
Voice assistants: CIO contributor Zeus Kerravala recently wrote about the rise of voice-enabled assistants, which leverage AI to proactively listen to users and only engage when called upon. Digital Assistants like Siri, Alexa and Cortana have become popular in the consumer sector, and are making their way into the enterprise to help with customer interactions, scheduling, and a variety of other functions. For instance, Cisco recently demonstrated a case wherein an AI assistant was utilized to pull up content and assets during meetings based on the keywords spoken by meeting participants.
IT automation and threat intelligence: AI is also being built into information technology and data protection systems to help alleviate redundant, manual tasks while ensuring that technology systems are consistently supported and safeguarded.
Stress on internal environments: The performance wall
AI has much to offer businesses across enterprise sectors, and the potential use cases will only continue to expand as the technology matures. However, as IDC researchers and IBM experts pointed out, many businesses hit a wall with their AI performance due to the resource-intensiveness of these advanced systems.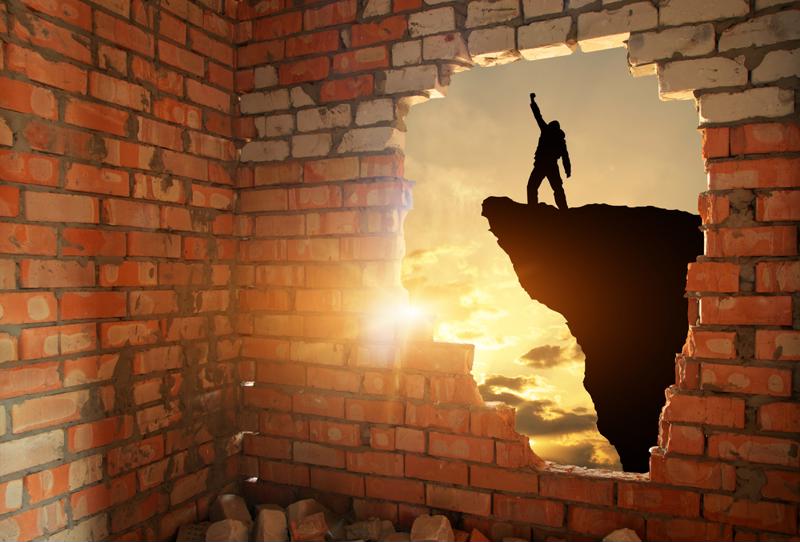 "Most businesses that are in proof of concept or production mode with AI and deep learning applications have at some point hit what we refer to as 'the infrastructure wall' — sometimes not once but twice after they had moved to different infrastructure," IDC noted in the white paper, Hitting the Wall with Server Infrastructure for Artificial Intelligence. "Hitting the wall is a term from endurance sports, where an athlete is confronted with sudden fatigue and an immediate and dramatic loss of energy due to glycogen depletion. As a metaphor of what businesses are experiencing with their infrastructure for AI workloads, it is quite apt."
Unfortunately, this issue is more common than many organizations realize – IDC found that more than 77 percent of businesses ran into infrastructure limitations with their on-premises AI systems, and over 90 percent of organizations experienced limitations with cloud-based AI. These issues included performance problems, difficulties with management and scaling, as well as struggles related to diagnosing the causes of these problems.
Avoiding collision with IPM technology
As IBM's Adel El-Hallak noted, it's only a matter of time before companies hit the AI performance wall. However, it's possible to hit this wall in a "tightly controlled manner."
A robust infrastructure performance monitoring solution like Galileo Performance Explorer can help organizations smooth the wrinkles of their AI deployments by providing the necessary visibility and insight into on-premises and cloud systems. Galileo offers an in-depth look into the capacity and performance of SAN, cloud, database and server systems, enabling users to pinpoint any issues in a proactive manner and work to resolve them before they cause performance hangups.
Visit this page to learn more, and connect with us for a free trial today.